The Most Awesome Word Lists You Have Ever Seen
Welcome to the word list page! To give you a quick introduction to what these are, check out this quick video:
This was a stretch goal for my December 2013 Kickstarter, and not only did we hit that goal, we exceeded it by so much that I decided to add 90 original illustrations by 10 famous web artists. The illustrations will help associate each word within a group of words even further, which will make them even easier to memorize, and aside from that, they look just wonderful.
Here's our list of artists:
Here are some sample pages, just to give you an idea as to what this looks like: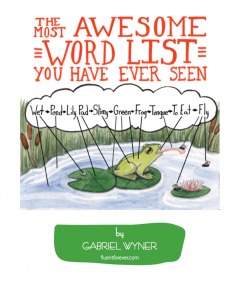 If you'd like to order a list, go to the store!